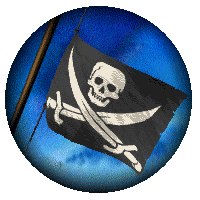 --HEY MATEYS!--
Chef Mayhem presents:
For Southern California residents:
FIREFLIES ARE NOW AVAILABLE FOR CUSTOM BACKYARD INSTALLATION BY THEIR DESIGNER, Tim Carter!
Tim designed the second-generation fireflies that Disney has used at the Blue Bayou since 1987
* New design for use in all weather!
*Professionally installed in those perfect places!
* Fireflies come on when it gets dark, on a timer!
* They look very real, and fly better than ever!
email Chef Mayhem at: chefmayhem@aol.com for full details and to make your appointment with Tim